Our successful book sale in June is helping AAUW  provide educational grants!  Thanks,everyone.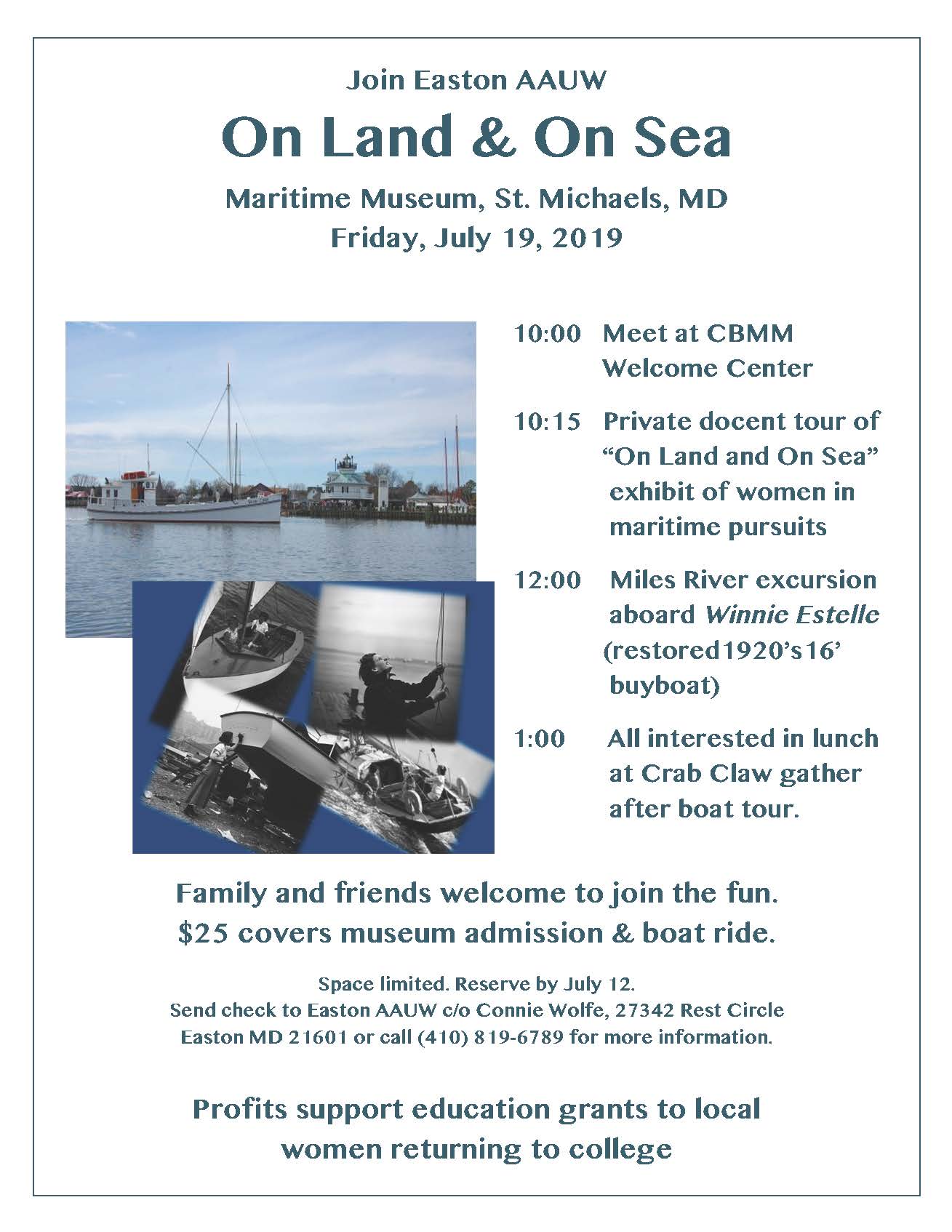 Remember to register for the July 19 tour & boat ride at the Maritime Museum.  We want to sponsor as many Mature Women's Grants as we can.
Upcoming Summer Fun, too!  
Pool party at Hegarty's – Aug. 1  More details later. 
Interesting News
AAUW-supported Pay Equity Bill Passes US House, goes to Senate. 
About Our Members

:
Susan Williams is moving to VA.  We'll miss you, Susan.

Mettah and Jeff Kollmann are moving to ACT (Bailey Chase).  Glad you two will still be around!

Bill Tebbs is facing more heart procedures.  Good luck, Bill