See you at Autumn Supper — Sept. 10, 2019:   6:00 p.m.
Miller Hall, Trinity Church, 315 Goldsborough St, Easton.
(Pot Luck. Dessert provided.) 
The first trip of the 2019-20 year is to Winterthur!  Let's fill the bus and support Mature Women's Grants!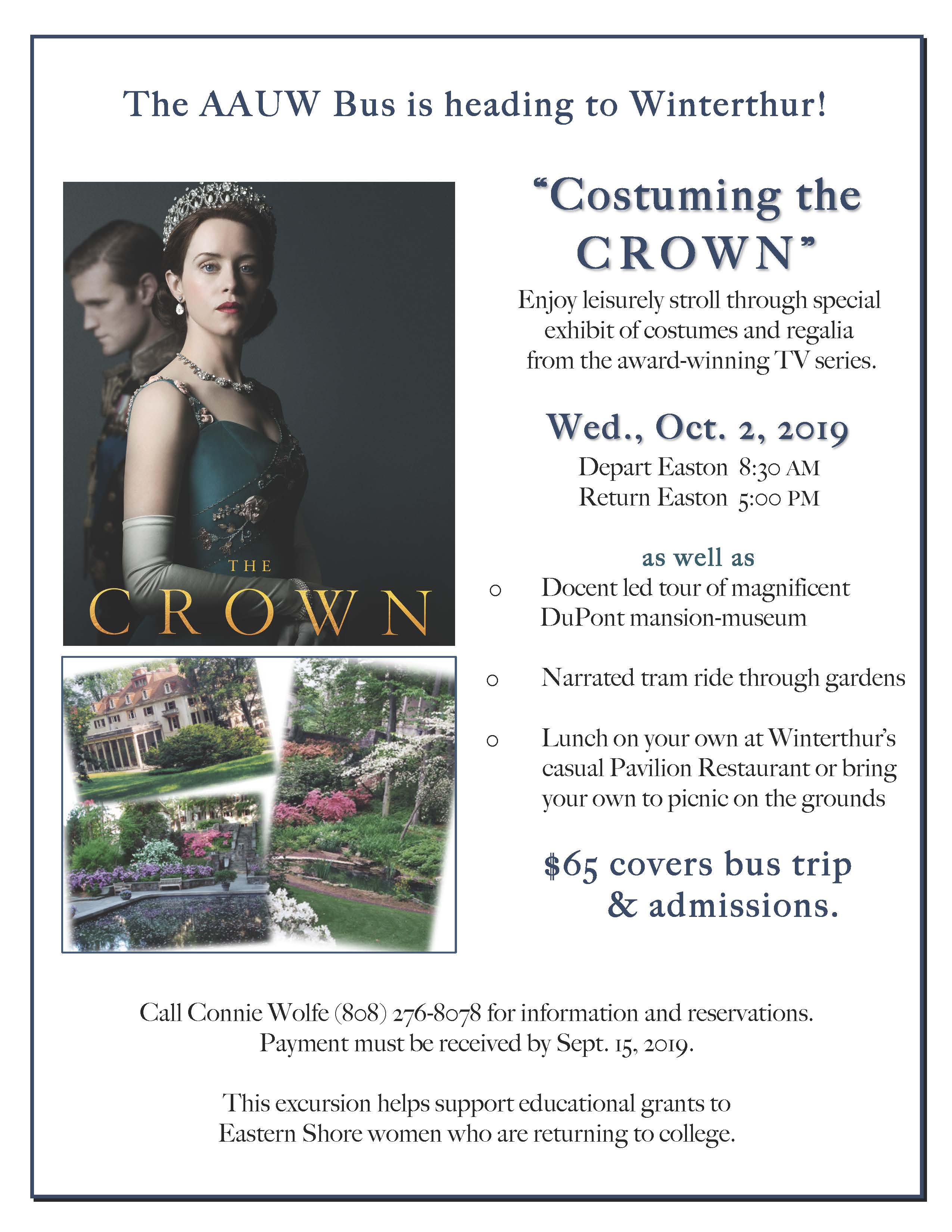 ---
In 2019, Easton Branch marks over 60 years
of service to Maryland's Mid-Shore

Our Vision:

To promote fair, equal treatment of women on the Eastern Shore
by inspiring, educating and advocating.

Above, Easton Mayor Robert Willey presents Proclamation celebrating AAUW to former branch president, Mettah Kollmann.
The American Association of University Women (AAUW) seeks to empowers women and girls. Our nonpartisan, nonprofit organization has more than 170,000 members and supporters across the United States, as well as 1,000 local branches and 800 college and university partners. Since AAUW's founding in 1881, we have  taken positive action  on the fundamental educational, social, economic, and political issues that impact women.. 
AAUW's Mission
AAUW advances equity for women and girls through advocacy, education, and research.
AAUW's Value Promise
By joining AAUW, you belong to a community that breaks through educational and economic barriers so that all women and girls have a fair chance.
For more information, contact Elaine Wilson (410) 827-5835 / EWilson@chesapeake.edu   or Connie Wolfe  (410) 819-6789 / corneliawolfe@gmail.com
Easton Branch Members: 
Please log on below to see our branch newsletters, minutes, an
d other private information.